BOOK YOUR TIME TRIP TODAY
Welcome to Butterman Travel, Incorporated
We are a full service agency designed to meet all your exclusive time travel needs. Family-owned and operated, we offer clients one hundred years of time travel experience. A place where you can rest assured, safety and reliability always come first.
Anxious to attend a special event from the past? Or for a glimpse of what the future holds?
You've come to the right place. We're a fully accredited operation, offering an array of services; including, but not limited to: customized travel plans, professionally piloted operations, and personal trip guides. *
Terms and conditions do apply
Conference us directly from our Website. Our frontline reservation specialist, Bianca Butterman, will handle all your inquiries in a professional and efficient manner, offering a tentative itinerary and free fare quote, so you can make the most of your time trip.
We look forward to serving you at Butterman Travel, Inc., where time is always in your hands.
PK Hrezo
PK Hrezo is a native Floridian whose life could easily be a Jimmy Buffet song. She shares her home with her firefighter husband and their two children. When not creating characters and their worlds, PK can be found at her other job of rearranging passenger's itineraries for a major international airline. The only hobbies she loves more than traveling, are reading, writing, and music, and when the four are combined she exists in total bliss.
Actual book launch is

11-12-13


Here is the Cover!
Beautifully done cover!
As an expert in time travel I found this the opportunity to interject my wisdom. Where and when would I go? Immediately I thought I would love the see the Pyramids being built in Egypt! After a few thoughts latter I decided against this move, as it would be incredibly hot! Also I couldn't help but conjure up thoughts of Stargate the movie. No,...no hot alien occupied land for me. I tend to sweat if it is 20 degrees below.
I need to go somewhere, sometime that I would feel comfortable. If it was plausible I might would go to Milliways, but that would be stretching the rules...are there rules? If there are I'm sure they would include not going off world. Going to the future I could meet my distant relatives, who would inevitably only disappoint me by asking that I set up a trust fund for them in the past so they could be rich.
I would prefer going to the past.
I love the 80's maybe a quick trip down memory lane is what I need. I would not want to see myself for the same reasoning of not seeing the future. I had a mullet....a mullet enuf said. So the 80's Mullet free me it will be. It's all about nostalgia anyways right?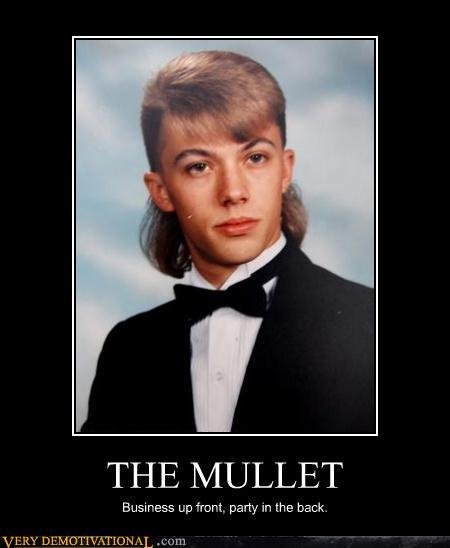 Not actual photo of me in the 80's, but close!
Remember the book comes out
11-12-13
What do you think of
PK Hrezo's cover?
Where & when would you book your Time Trip?
Did you have a mullet?
Do you still?


Bonus points to the one who can name band that the post title comes from!